'You cannot be tougher on crime than preventing it in the first place.' Delegate hopes restorative justice can help juvenile offenders. – Charleston Gazette-Mail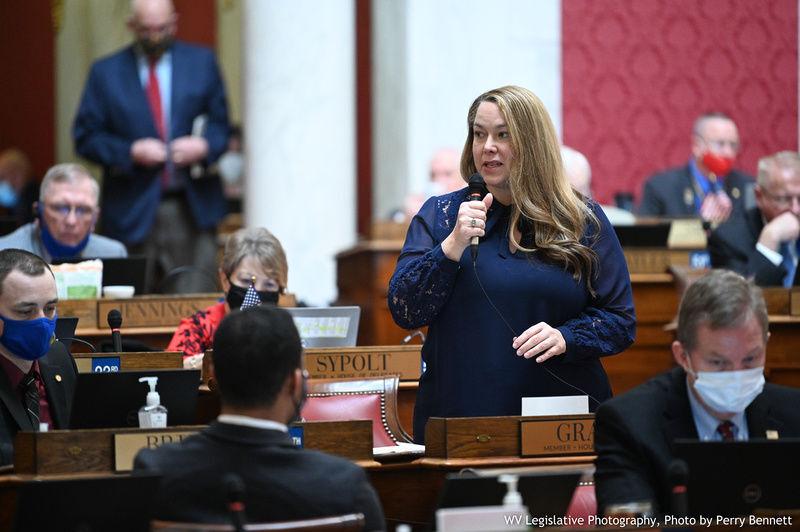 When Dr. Kenneth Lang talks about restorative justice, he begins with what it is not meant to do.
Commonly practiced as a mediated conversation between a criminal offender and victim, restorative justice doesn't require forgiveness or reconciliation and isn't designed to reduce recidivism. But it frequently achieves those desired, if not entirely intended, results, Lang said.
"Restorative justice is the ability to bring together … people who are affected by a crime or a wrongdoing, and to dialogue about it, and in some instances even be able to mediate and come to some sort of resolution about the crime," said Lang, an assistant professor of criminal justice at Glenville State College.
House Bill 2094 would make restorative justice available in juvenile cases in all 55 counties. The legislation advanced to the Senate by a 99-0 vote Wednesday. The House passed a similar bill in 2020 but not in time for it to be considered in the Senate, said Delegate Dianna Graves, R-Kanawha, the lead sponsor of the legislation.
Graves was moved by a 2019 conference she attended at the Charleston Police Department. Lang presented data from Colorado, where restorative justice is practiced for both juvenile and adult cases. Colorado based its system on New Zealand's, Lang said.
"New Zealand brought restorative justice into the juvenile justice program knowing juveniles matriculated into adulthood and then they wanted to see what the effects were," Lang said.
"[W]e're still studying this and trying to understand the phenomenon of it, but we're seeing restorative justice actually brings that humanization of how crime and how wrongdoing affects everyone — how it affects the victim, the offender, everyone in the community," Lang said. "This is having an impact on the offender."
The data caught Graves' attention.
"I couldn't help thinking over and over to myself as I was driving home, what would West Virginia look like if we had even half of that success?" Graves said. "What if we had 50, 60 or even 70% percent reduced juvenile recidivism for these kids?"
State law allows restorative justice for juveniles in West Virginia only for status offenses, meaning those specific to minors, or nonviolent misdemeanors. Graves' bill would lift those restrictions. Both defendants and victims must agree to participate. Defendants and victims go through a pre-screening process to prepare them to meet. Conversations unfold under the watch of a guard and supervision of a mediator, such as a counselor, retired police officer or someone trained in restorative justice. Under Graves' bill, juveniles may only participate in the program once.
People meeting face to face awakens their sympathy, Graves said.
"When you come face to face with what you've done and that veil of anonymity is dropped, there's something that happens to you as a human being," she said. "We find when people come face to face with the damage they caused, they don't want to do it again. You cannot be tougher on crime than preventing it in the first place."
Restorative justice is rooted in Navajo Nation peacemaking practices, which are focused on preserving relationships and restoring harmony, Lang said. In the 1970s, Dr. Howard Zehr, a restorative justice professor at Eastern Mennonite University's Center for Justice and Peacebuilding, began studying the practice in the modern U.S. criminal justice system, Lang said.
"A lot of those Western civilizations have used this for some years," Lang said. "Here in America we're kind of on the tail end of picking this up, but its now becoming a grassroots movement that's moving throughout the United States."
New Zealand, Germany, England, Australia and Austria all practice restorative justice, Lang said.
"States in which these programs exist see outcomes like reduced recidivism, increased restitution and increased victim satisfaction — and also the less-quantifiable but equally important outcome of healed relationships," said Lida Shepherd of the American Friends Service Committee's West Virginia Economic Justice Project.
Putnam County began offering a restorative justice program this year under existing state code. Other counties providing programs include Berkeley, Harrison, Jefferson, Lewis, Marion, Monongalia, Morgan, Preston, Raleigh, Randolph and Upshur.
The state Department of Health and Human Resources, or DHHR, administers grant money to the Juvenile Mediation and National Youth Advocate programs, which provide restorative juvenile justice services in West Virginia.
The Juvenile Mediation Program primarily deals with truancy and operates in Brooke, Hancock, Marshall, Ohio, Tyler and Wetzel counties, according to DHHR.