'Armed subject' in custody at Lee Market Basket, avoid area – The Union Leader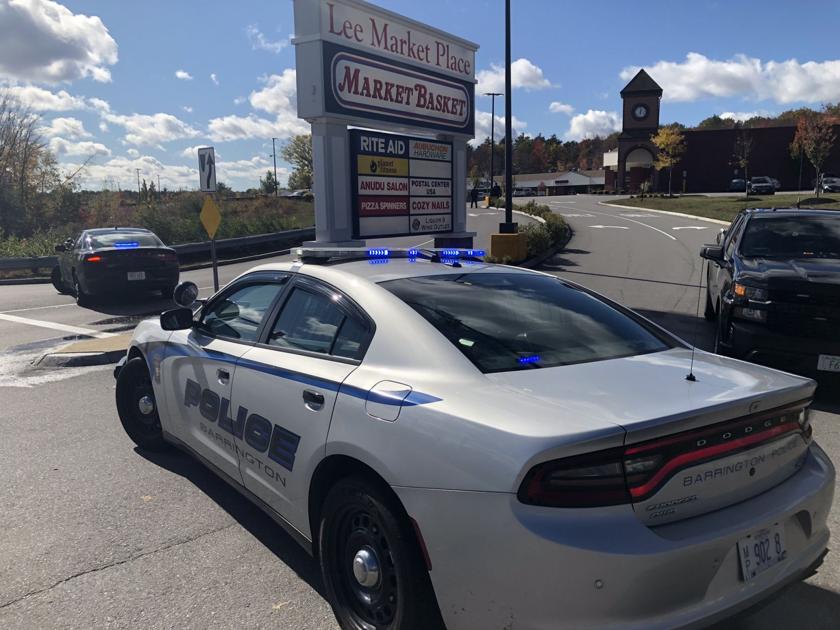 An armed man was taken into custody following a nearly two-hour standoff with police that began in the Lee Market Place shopping center after reports that he fired several shots into the air.
Market Basket and several other stores in the plaza near the Lee Traffic Circle went into lockdown as state and local police and SWAT teams from Rockingham and Strafford counties arrived at the scene.
Lee police Lt. Donald Laliberte said the incident began around 11:40 a.m. when police received several 911 calls from shoppers and others reporting that a man brandishing a handgun had fired shots in the parking lot.
The man was later idenitified as Gordon Falt, 27, of Maine. Laliberte said Falt was alone near his vehicle when the shots were fired.
He said he believes they were fired into the air. The number of shots that were fired wasn't immediately clear. Laliberte said it was anywhere from one to 13, but said Falt did not aim the gun at police during the incident.
No injuries were reported. During the standoff that followed, Laliberte said Falt was inside and outside his vehicle at times.
"He refused to comply with any verbal commands so a perimeter was set up and the entire Market Place was placed on lockdown," Laliberte said.
Falt was taken into custody at around 1:40 p.m. without injury. He has been transported to the hospital for evaluation.
This is a developing story. Check back for updates.